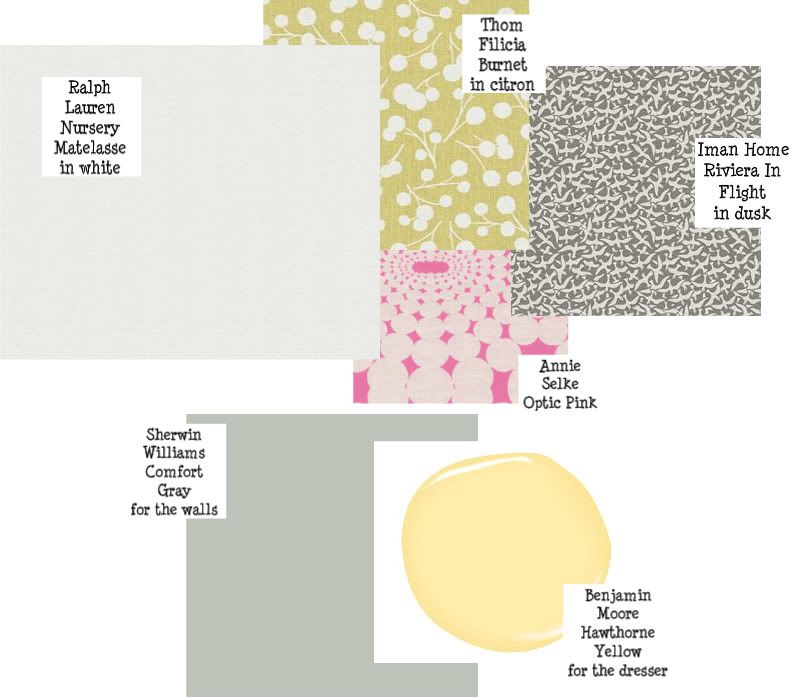 Yes, I have put my very talented (and did I mention awesome?) mom up to the challenge of making the bedding and pillows for the nursery.
I am so excited about the bright, fun fabrics that are going into it.
The pink fabric is for a few accents, because I figured...what little girls nursery is complete without a splash of pink?
I love the neutral and calming paint color for the walls, and the yellow paint is for an old dresser that I am refinishing. The same dresser was actually in my nursery when I was a baby.

I can't wait until this all comes together and *hopefully* the vision in my head will come to life!

Wish me (and my mom) luck!