Last week, Tub Tubs wanted to get his picture taken.
Matthew loves to have me take his picture, then look at it right after it has been taken.
He is pretty narcissistic, if you ask me.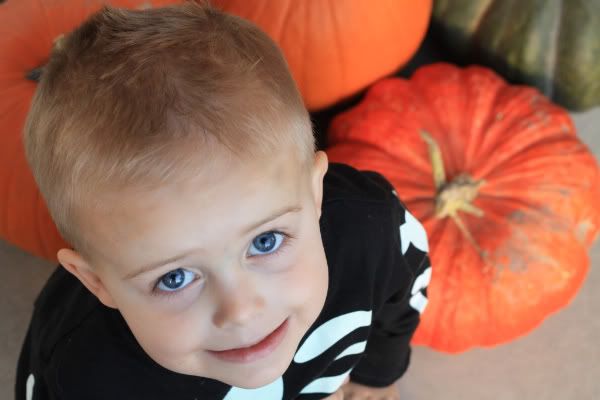 So...he decided to head outside and pose with pumpkins in his cute skeleton shirt.
I think he kind of deserves to be a little narcissistic. I mean...he is pretty cute.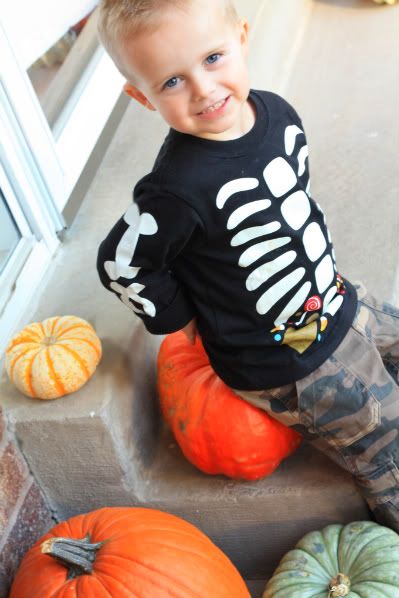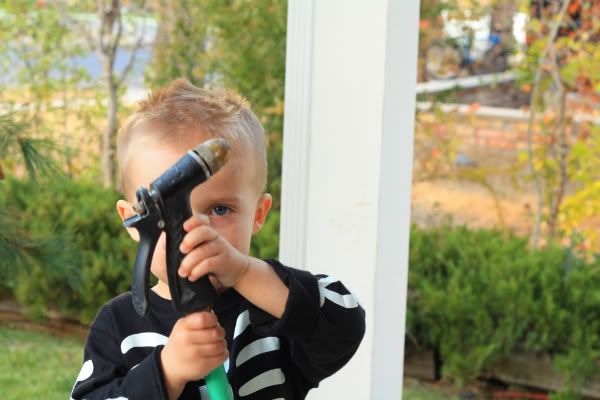 This one with the hose cracks me up.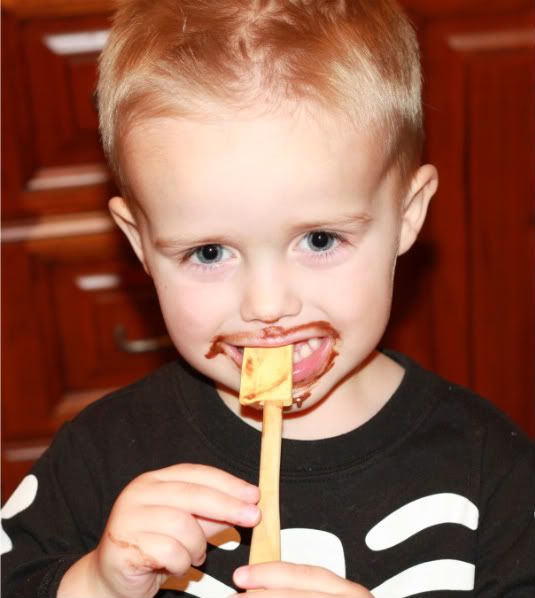 After the photo shoot, we moved on to making cupcakes.
Chocolate with cream cheese frosting, to be exact, and they were yummy.
Obviously, Tubbies enjoyed the batter... a lot!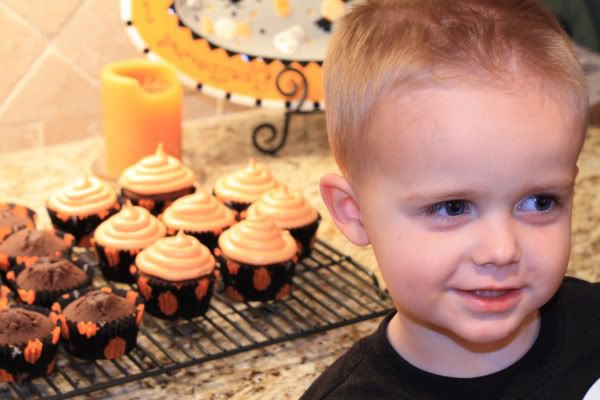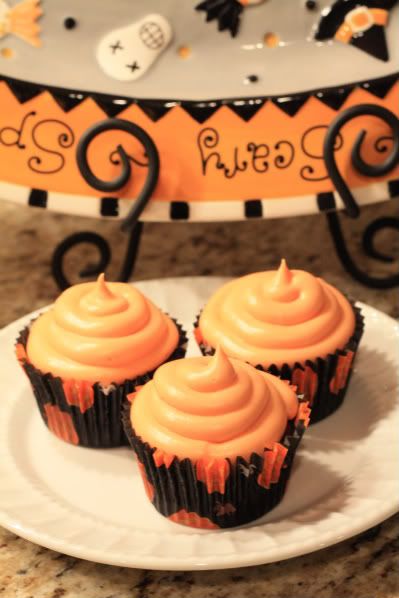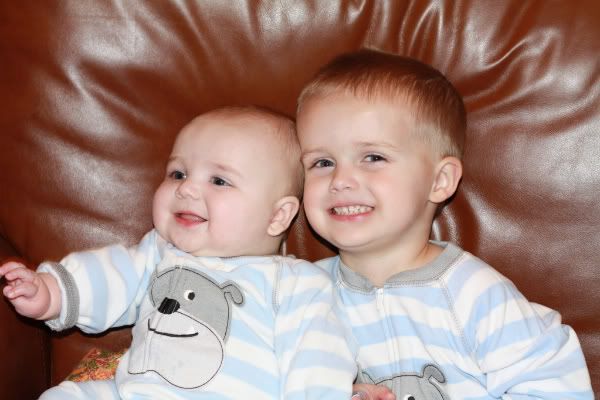 I had to post this pic of Tubbies and Chubbies in their matching jammies.
They are just so cute.