I have been meaning to post pictures from our Australian and New Zealand adventure for quite some time now, but it is awfully daunting when I have, literally, over 1000 pictures to sort through.
So...to help ease my mind...I have decided to divide and conquer.
Let me start with our first destination (and what a fabulous destination it was)...
Sydney, New South Wales, Australia


Josh and I have always wanted to visit Australia, and since our good friends (Chris, Chelsea, and their son Kip) are living in Sydney, we decided it was the perfect time to go.
We did a lot of sightseeing while in Sydney, and top on our list of things to see was the
Sydney Opera House.

This awesome building definitely did not disappoint.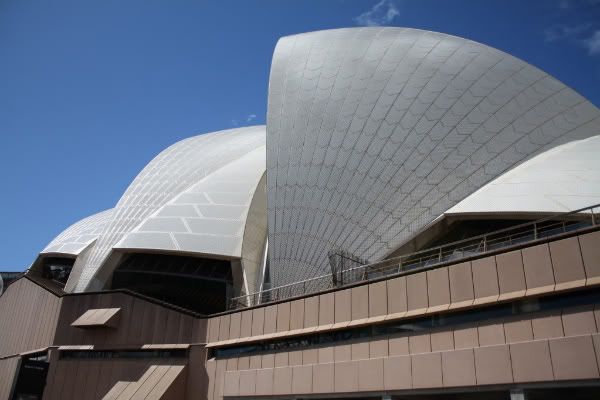 Sydney Harbour Bridge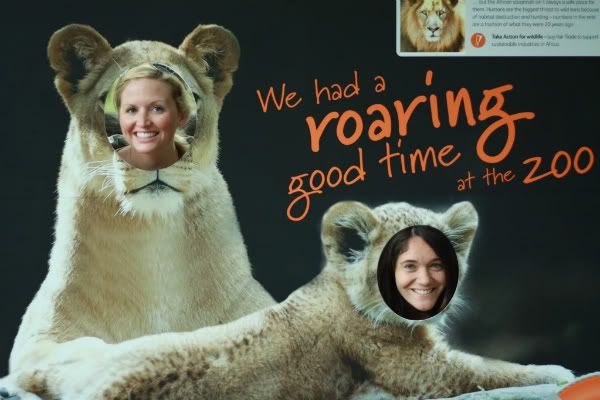 We visited the Taronga Zoo, and Chelsea and I sure had a roaring good time.
While we enjoyed the seal show at the zoo, we experienced the attack of the sea lion during the "encounter" part of the show.

If you ask me, the kid had it coming to him.

Here is a news story about the sea lion mishap.
Our friends Chris and Chelsea were the stars of this news interview.
Check it out...

Here is a picture of Chelsea being interviewed. She is totally famous now.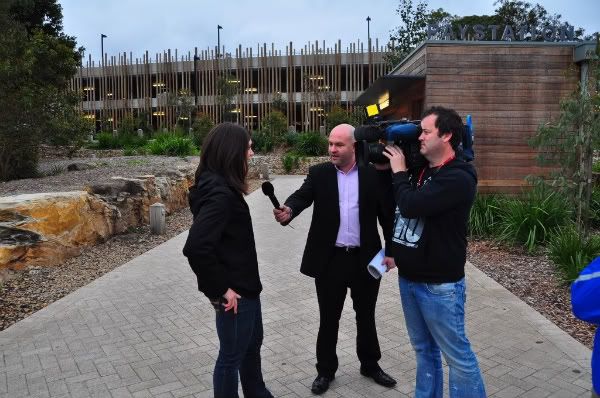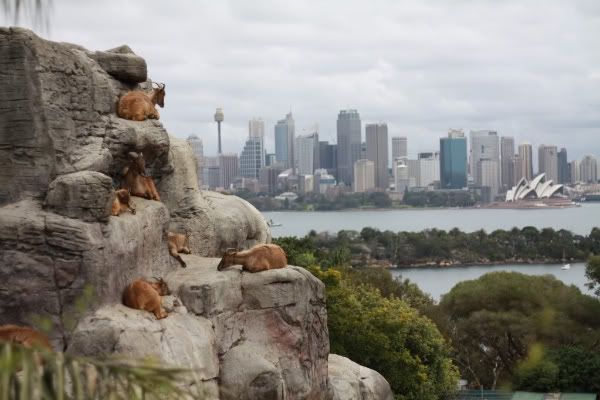 I think the mountain goats have the best view.
You can see the city and the Sydney Opera House right from their very own backyard.
I would have to say the Taronga Zoo has some of the best real estate in Sydney.
I had to post this picture of a baby pygmy hippo.
Seriously...so cute!
I can't miss this precious pic of us with the kangaroo eating his own feces.
We also visited the Australian National Maritime Museum in Darling Harbour.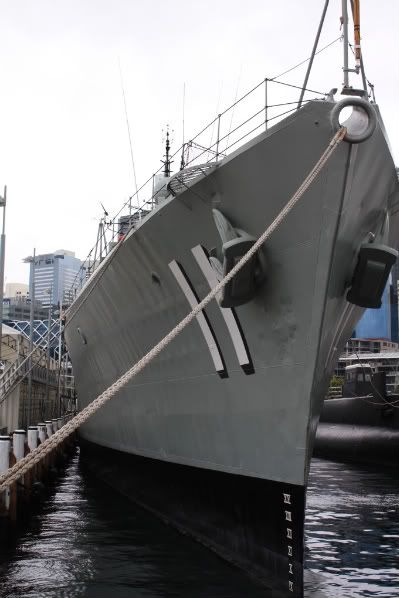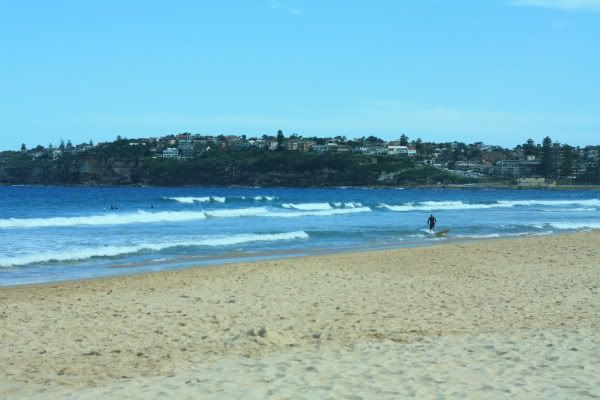 On our last day in Sydney we went to Long Reef Beach.
We spent our time on the beach flying kites... well, Josh and Chris flew kites while Chelsea, Kip, and I enjoyed the views.
I love this picture.
Josh flying a kite, Chris taking pictures, Chelsea and Kip twirling... just plain fun.
This is Manly Beach, which has a ton of little shops and restaurants all around.
I can't forget to tell you about the amazing view from Chris and Chelsea's home. Balmoral Beach is just down the hill from them.
Amazing!
We took in the view while devouring our new favorite breakfast...
Need I say more?
We discovered this creation while eating breakfast in Lake Wanaka, New Zealand.
Hot cakes..bacon..fried bananas..oh so good!