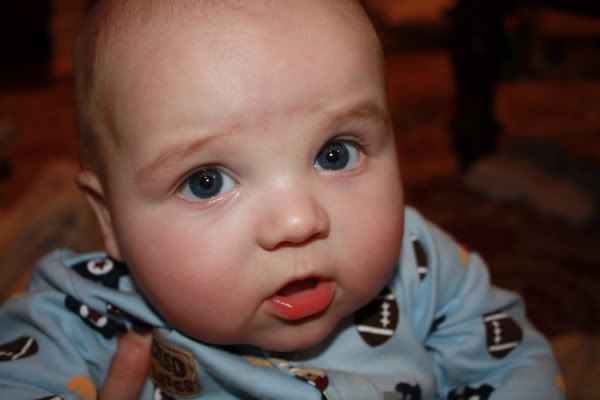 This is my cute nephew Andre. He was blessed this passed Sunday on 10.10.10.
What a lucky little chunk monster!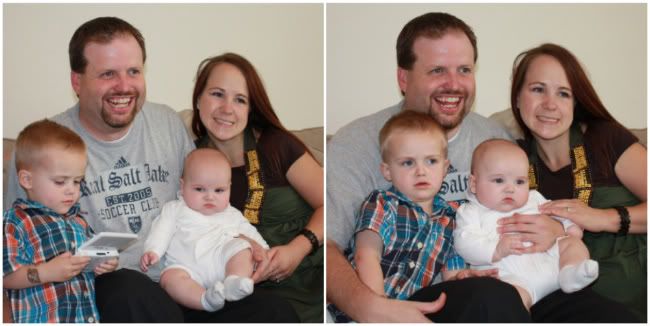 This is Dre's family. My brother Dave with his wife Brandy and their two kiddos Matthew a.k.a Tub Tubs and Andre a.k.a Chub Chubs. Obviously, Tub Tubs was much too into his Nintendo DS to smile for the camera(first photo). When I told him to set it down for the photo or I would beat him up(kidding), this was the look he gave me(second photo). He is kind of a punk, but I love his little(well, it is actually huge) attitude.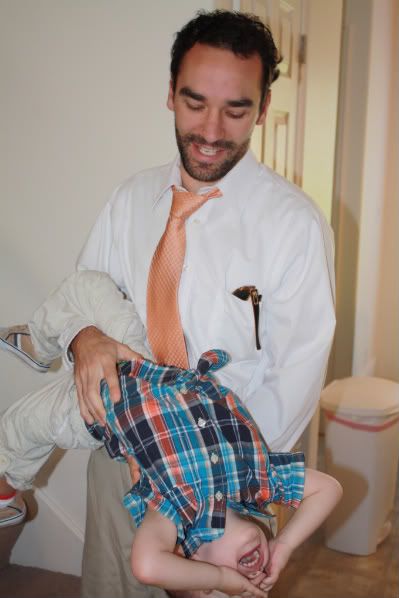 Matthew loves his Uncle Josh. I am guessing it is because Josh still acts and plays like a 3-year-old.
That is why I love him, I guess?!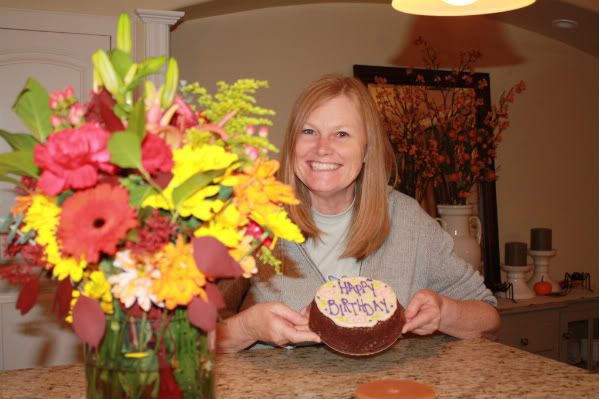 And now on to the evening festivities...
It was my beautiful mother, Carole's birthday on the 8th.
She really is beautiful...don't ya think?

We celebrated with a
Cakes de Fleur
cake. They are seriously delicious, and they also sell their delectable delights at
The Store
, which is where I bought this mini cake creation.
Of course Grandma let Matthew blow out the candles (err, I mean candle) on her cake, she gives him whatever his little heart desires...and he knows it!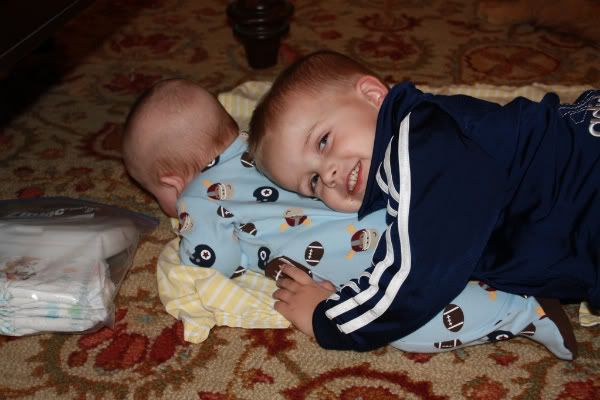 Tub Tubs giving Chub Chubs a big hug. How sweet is this brotherly love? I love these boys.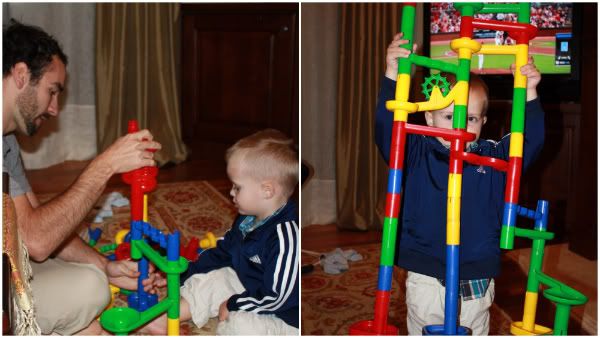 Did I tell you Matthew loves his Uncle Josh? Well, he does, and this is why.
Like I said, Josh loves doing things that 3-year-olds love to do.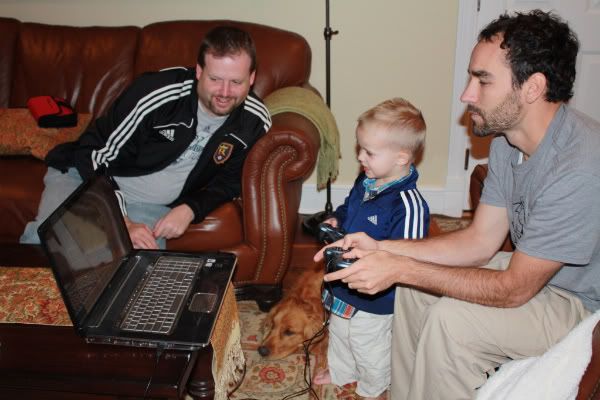 And just one more example of why Matthew loves Uncle Josh...
What geeks!
...notice Bailey on the ground next to Matthew. She is so bored with video games.
I am sure she is daydreaming about fishing and swimming in the river instead.